Established in the heart of Silicon Valley, Incal has progressed to become a key provider of burn-in test equipment and fixtures to worldwide semiconductor players.
The company is a privately held corporation founded in 1988. The headquarters and primary engineer and manufacturing operations are housed in a 20,000 square feet facility located in Fremont, CA. The company utilizes manufacturer representatives and service professionals in the United States, Asia, and Europe.
Incal operates also in the ATE industry, providing repair and troubleshooting services to ATE companies and sub-contract manufacturers. We are the sole authorized supplier to provide support for HP/Agilent/Versatest's legacy V5000/V6000 systems worldwide.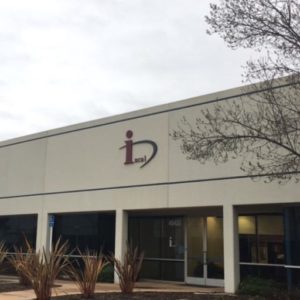 BURN-IN PRODUCT LINE
Our product line covers the full spectrum of power and complexity of integrated circuits:
The XP160 family is very well suited for low power devices.
For mid-power burn-in testing, the Tahoe family is more suitable.
The Sonoma family is best for ultra high-power testing.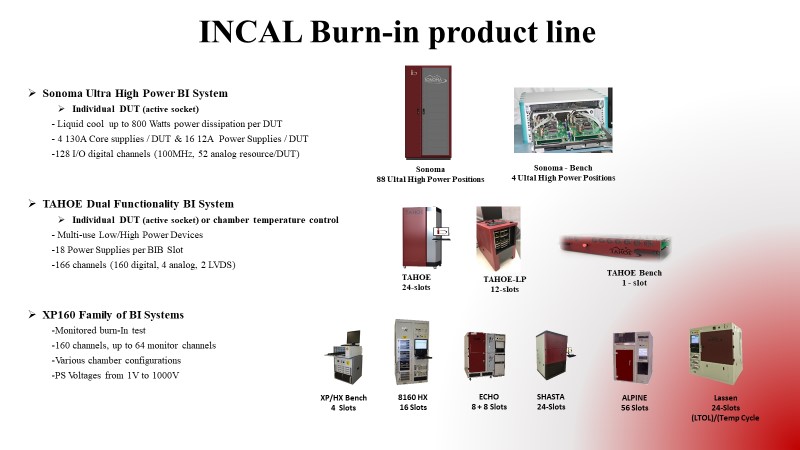 All Incal's products use Incal's proprietary user-friendly software for easy multi-field parameter data logs and debugging.