Established in heart, of Silicon Valley over thirty years ago, Incal has progressed provider of superior burn-in test products, to worldwide player in expanding world of semiconductor testing.
The company is privately held S-Corporation which has profitable in every year of operation since the formation in 1988. Their company headquarters and primary engineer and manufacturing operations are housed in 20,000 square feet of industrial space, located in Fremont, CA. The company utilizes manufacturers representatives and service professionals in US, Asia, and Europe.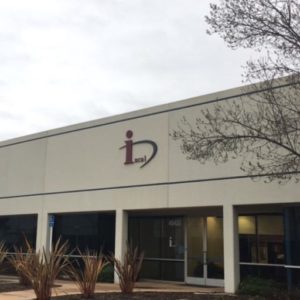 INCAL Today . . .
Today, are two divisions in Incal. These divisions provides Burn-In Systems, Boards and ATE Services to worldwide Semiconductor companies and Sub-Contract Manufacturers
BURN-IN BUSINESS DIVISION
We at complete line of test system to support Reliability stress testing for low power devices to Ultra High Power, can select the right system for your products at best value.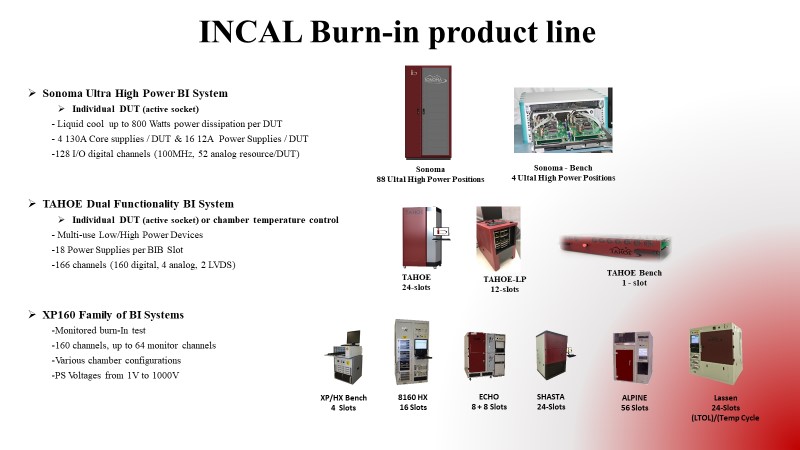 These systems are all controlled by Incal's state-of-the-art software, recognized as best the industry, with user friendly programming through our GUI interface to rich multi-field parameter data logs.

ATE SERVICE DIVISION
– We are sole authorized supplier to provide support for HP/Agilent/Versatest's legacy
V5000/V6000 systems worldwide.